Russell Cassidy - Consultant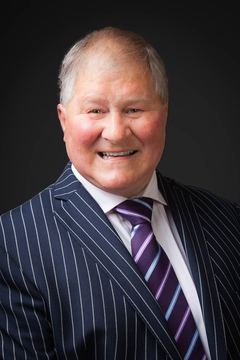 Russell is one of Dunedin's most experienced and established lawyers, with a successful practice consisting of a large number of inter–generational clients over his 40 years of working in Dunedin. After attending the University of Otago he was admitted to the Bar of the Supreme Court on 1 December 1972. He initially commenced practising at Baylee Brunton and Mitchell. He was a Partner in the firm Brunton Farry Cassidy & Gowing which went on to merge with the firm of Webb Brash Ward to form what is now known as Webb Farry.
Russell established his own practice in 1999 and in March 2013 joined Staley Cardoza as their Consultant retaining his client practice. He specialises in trust work, wills, general conveyancing and general law practice. With a farming background Russell also specialises in rural and farm succession and has a large farming client base.
Russell has a passion for the law and his clients and this, combined with his knowledge, experience and specialty expertise, means that he continues to grow his client base with the same dedication and enthusiasm that he has always had.
Russell enjoys his contributions to the local community and has been associated with the Otago Taieri AMP Society as Honorary Treasurer, the Otago Rugby Union and spent six years on the Board of Trustees at Otago Boys High.
Russell has two sons . His elder son is a construction company manager on the Gold Coast of Australia and his younger son is a partner in a large City of London law firm. Russell has four young grandchildren and together with his partner Jan enjoys exploring the Dunedin coastline and walkways with their Jack Russell dog, travelling overseas and throughout New Zealand.
He is a loyal follower of The University Rugby Club, Otago Rugby, the Highlanders and the All Blacks. He loves watching cricket at University Oval and also enjoys collecting art, and the performing arts.