Stephanie Rose - Associate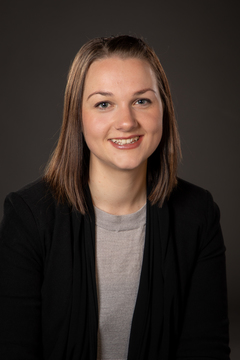 Solicitor
Barrister & Solicitor of the High Court of New Zealand (2011)
Bachelor of Laws, University of Otago (2010)
Member – New Zealand Law Society
Member - Family Law Section New Zealand
Member – Otago Womens Lawyer's Society
Member and former Convenor of the Family Lawyers Forum
Born and bred in rural Otago, Stephanie graduated from Otago University in 2010 before accepting her first family law role in the Hawkes Bay. She returned to Dunedin to develop her local client base in 2013 and joined Staley Cardoza Lawyers in 2016.
Stephanie is a Family Legal Aid Provider, a Family Legal Advice Service Provider and an experienced member of the Family Court Bar.
Stephanie can assist clients with a wide range of problems, including:
Family property matters – relationship property division, assistance with the property and personal affairs of others when they need help (through enduring powers of attorney, or appointment as a welfare guardian and property manager); and advice about providing for your family after your death, including how decisions for your children will be made.
Parenting issues – Parenting Orders and agreements for day to day care and contact issues (formerly known as custody and access); advice about stepping in when a child is at risk, or what to do when Oranga Tamariki become involved, adoption; supervised contact; options for mediation (Family Dispute Resolution); child support; and guardianship disputes including relocation of children.
Separation and divorce (dissolution of marriage)
Domestic violence issues - Protection Orders and Victims Orders against violent offenders
Paternity disputes – advice about DNA testing and birth registration issues.
Employment Issues – drafting and review of contracts, advice about personal grievances and mediation.
Mental Health Law - representation and advocacy if required in proceedings under the Mental Health (Compulsory Assessment and Treatment) Act 1992.